We are excited to announce our partnership with Growing Sound.
Growing Sound creates award-winning, fun and interactive music to foster childhood development.
Together we're offering our consumers 3 FREE MUSIC DOWNLOADS.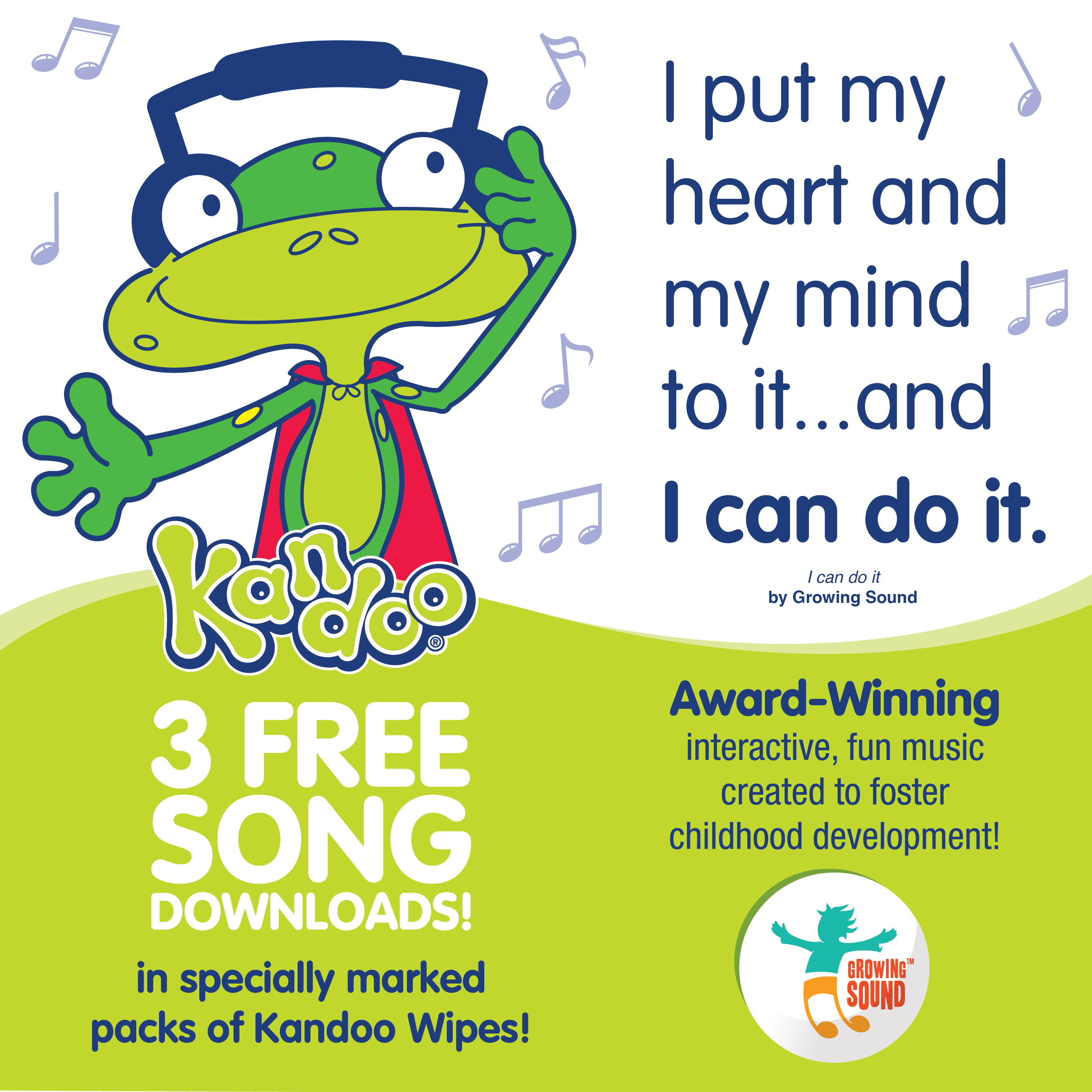 How Music Empowers Kids
Research findings are clear – teaching young kids social and emotional skills like confidence, courage, belonging, self-awareness, self-regulation and self-control will set them up for success later in life.
But how do you start teaching young kids important lessons like this?
That's where Growing Sound comes in.
Growing Sound uses the latest child development research to create practical and entertaining products (like music) for teachers, parents and kids.
With song titles like The Poop Song, I Can Do It, and I Get Angry, Growing Sound helps kids internalize a positive dialogue about themselves while also practicing emotional control skills and even learning empathy.
And helping them learn to poop on the potty doesn't hurt either.
Download Your Free Songs Now
Pick up a specially marked pack of Kandoo flushable wipes at Target to redeem your three free songs.
Once you have your redemption code, you can click here to download your three free songs.
Learn More About Growing Sound