By Hillary Leonard at Because My Life is Fascinating.
We're halfway through the school year and my kindergartner has come a long way in gaining independence since that first day of school. I'll admit, the first few weeks were as much a learning curve for me as they were for her.
Having my child away from me for six hours a day, and worrying about whether or not she washed her hands, wiped her nose, ate her snack, drank enough water, and properly wiped her tushie were thoughts that riddled me with anxiety.
We learned in those first few weeks that practicing at home was the best way to ensure that she could be independent at school. Come September, I will have another child entering the kindergarten realm. My second child is getting an earlier start on independence training. By taking the time to actually teach them to be independent, I'm actually saving myself a lot of time in the long run.
My life has gotten easier as my children have gained independence. Here are five simple tasks that empower your child with independence.
1.) Have them choose their own clothes and lay them out at nighttime.
I cannot even tell you how many arguments and meltdowns we have had on mornings when my daughter didn't want to wear anything that I picked out for her.
The solution? We sort through her clothes the night before and I let her choose something appropriate for school. Prepping the night before eliminates unforeseen princess gowns and old flower girl dresses from the equation. If you have kids who like to play dress-up, you know what I'm talking about.
2.) Teach them how to really wash their hands.
Your average child will pump soap and promptly thrust their hands under the sink faucet. It's not rocket science, but somehow learning to lather the soap and properly rinse is not something that comes naturally to impatient little hands.
I like using the Kandoo Magic Melon soap to teach my kids how to really wash.
The bottle design alone is enticing to kids, but then it has this crazy green color that makes lathering FUN for little hands. An added bonus is that it smells yummy. (Click here for a coupon.)
3.) Teach them to clean up after they eat.
After leaving various containers and cutlery at school, I started teaching my daughter that she alone is responsible for cleaning up HER place at the table. This means that her plate, cup, napkin, and silverware have to be turned in to the kitchen when she's finished.
4.) Have them practice blowing their nose at home.
Yes, I realize this sounds a little bizarre, but do you want your kid to be the one wiping snot on their sleeves, or even worse, be the class nose picker?
No.
Blowing their nose is a skill that they might need to practice. (Here's a little hint – Boogie Wipes wrote a full tutorial here!) Also, reinforcing hand washing afterwards is a must.
5.) Teach them how to properly wipe their bums.
Because I always worried that she wouldn't do it right, I never had my daughter wipe on her own. I always did it for her. And then she went to kindergarten and came home in tears because she was afraid to go #2 and not be able to wipe.
These bad boys really helped her gain the confidence of knowing she can properly wipe on her own. She feels clean, confident, and knows how to take care of herself. We always have a package of Kandoo wipes within reach so that my kids can be independent in the bathroom. (Click here for a coupon.) Plus, Kandoo developed a helpful article on teaching kids how to wipe their own bottoms!
Meet the Author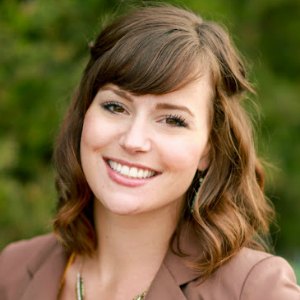 Hillary Leonard is a witty and sarcastic mother of three – married to a philosopher. She shares funny stories, recipes to try and her struggles with Rheumatoid Arthritis on her blog: Because My Life is Fascinating.
Follow her on her blog, on Facebook, Pinterest, Instagram and Twitter.